Business Design Centre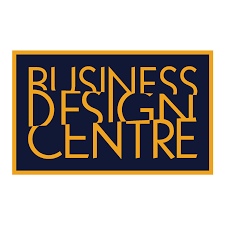 Business Design Centre (BDC), based in the London Borough of Islington, is a multi-purpose trade centre with a combination of exhibitions, conferences and events alongside a portfolio of showrooms and office spaces. The business has a long history of supporting its people and the community in which it is based, as well working to improve its impact on the environment. The BDC has been a certified carbon neutral venue since 2010 and has its sights set on achieving Net-Zero before 2030.
Every year the venue welcomes the return of many long-standing shows such as the London Art Fair and the Surface Design Show, whilst also launching new conferences and exhibitions and hosting over 950,000 visitors annually. Aside from events, the BDC also houses over one hundred permanent innovative offices and showrooms, building a community of like-minded business-people and a supportive culture, promoting the growth of business. You can see the venue's full list of residents here.
The venue are incredibly excited to be hosting the Exhibition News Indy Awards & Conference 2023 this September, welcoming peers from across the events industry to honour the achievements of independent show organisers, teams and beyond and celebrate as a whole.